To Book through our website, at the best price on the market,
with your credit card HERE:

https://kripisstudiothessaloniki.reserve-online.net/?src=374
There are 6 different studios
1. Kripis No1 - Classic (1-2 Adults)




2. Kripis No2 - Budget (1-2 Adults)




3. Kripis No3 - with Balcony (1-3 Adults)


4. Kripis No4 - with Sea View - Split Level (1-5 Adults)


5. Kripis No5 -with Terrace (2-5 Adults)
Τel. +30 231 231 5468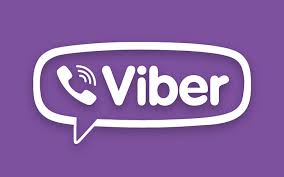 +30 6972278068

The guesthouse is located in the most beautiful area of ​​Thessaloniki, in Ano Poli. This historic, traditional and preserved part of the city is the only one that survived the fire of 1917. We are close to all Byzantine monuments and churches. (Agios Dimitrios, Agios Nikolaos Orfanos, Osias David, Vlatadon Monastery). You can also walk to the beautiful neighborhoods with the beautiful taverns and relax in the Trigonion Tower with the amazing view of the whole city.
• Walk to the Universities in 10 minutes
• Walk to Kamara in 15 minutes
• Walk to Tsimiski street in 20 minutes
• Walk to Aristotelous square in 20 minutes
• Walk to White Tower in 25 minutes
The return is more difficult because it is uphill
There is a bus that starts in front of us and goes to the center.
Also, in order not to get tired of getting back from the center due to the uphill, you can take the bus with 1 euro per person, or a taxi of 3.5 euro
Located in the old Part of Thessaloniki City, Kripis Studio offers self-catering accommodation units, each with a balcony. Free WiFi is available in all areas. Byzantine Churches and Museums are a 5-minute walk away.
Opening to a balcony, all Studios and apartments will Provide you with a flat-screen TV and air conditioning. There is also a kitchenette with oven(upon request) and a mini fridge. Guests can prepare their meals in the privacy of their own accommodation, using their fully equipped kitchen. Daily cleaning
Featuring a bath or shower, private bathroom comes with a hairdryer, slippers and free toiletries. An iron and iron board are available in every room.
Τhe customer enters with a code and instructions are provided with email. When you get inside you will find your key, in a box next to your door.
Also inside the room there is a paper with Wi-Fi code and other instructions.
For hot water, open the switch in the electricity board.
Parking conditions
In our area, parking is free of charge in public areas.
See the map below. The yellow color shows public parking spaces free of charge. You can park there.
Reservation is not possible.
Usually you can easily find a car park if you come before 4.00-5.00 pm
After this time, it becomes more difficult because people return from their work. But if you consult the map, you will find to park arround the area.
If you want to go to the city center, it is better not to use the car because it is not allowed to park unless you go to a car park (10 euros or more depending on duration). Also after the new measures of the Municipality for parking in the center of the city, from Olympiada street to the sea, parking is charged in the public areas. In our area parking is FREE.
So for the center, the best option is to walk, using some maps that we offer you, or go by bus No23, and return by taxi (3,5 euros) or by bus (No23)
An array of tavernas and Cafes, as well as a Mini Market, are within walking distance.
Within five minutes' walk you will find Byzantine churches and museums, and a walk in the city walls will indemnify you with great views. The nearest bus stop is a few meters. The church of Agios Dimitrios is a 10-minute walk, and Aristoteles Square is 15 minutes away. The Rotunda and Arch of Galerios within walking distance, while the beach will reward you. Thessaloniki International Fair which hosts every year Hotelia reports, Philoxenia, Infacoma, Detrop, Artozyma, Kosmima, Freskon is 10 minutes away. Do not miss the Square Athonos and Navarino Square with Palace Galerius. For shopping, do not miss Tsimiski Street and Agia Sophia Street.
Macedonia International Airport is a 20-minute drive. Large hospitals and clinics (Papageorgiou, Balkan, Saint Luke, etc.) is accessible from the ring road at 15 minutes' drive. The pilgrimage of St. Paisiοs in Souroti is 35 minutes by car.
Address: Akropoleos 28 c , Near the church "TAXIARHON", Ano Poli,post code 54634, Thessaloniki , Lat=40.6401155 Lon=22.9563353
MHTE 0933K133K0724501
Τel. +30 231 231 5468